Wouldn't it be powerful if you fell in love with yourself so deeply that you would do just about anything if you knew it would make you happy? This is precisely how much life loves you and wants you to nurture yourself. The deeper you love yourself, the more the universe will affirm your worth. Then you can enjoy a lifelong love affair that brings you the richest fulfillment from inside out ~ Alan Cohen.
Whether we like it or not, confidence is something we have to grow and nourish; just like a flower, everyday you have to water it, feed it and let it have the right amount of sunshine. Some days you might forget to bring it in from the rain, so it could look fragile and withered so that just means you have to take better care of it, nature and love it and protect it from any negative influences. That flower symbolises your inner confidence, you have to protect, nourish and healthy grow it and ignore any negative energy – and it's normal to have off day's that's life,  and if you need to be confident in a jiffy you can fake it until you make it !
This was my number one rule starting highschool, from being homeschooled for 2 years then going back to a "normal" school was extremely nerve-wracking, this when I learnt how to fake confidence! Some days proved to be  very, very difficult, then finally at the end of the long journey of year 8 I found my friendship group ( still 7 years strong 😉 ). The next year was a year of changes, I stopped relying on people's perception of me and became a better person for it ! when i let that go I started to focus on myself, and how to make myself feel and look good making me radiant confidence.
So I alway carried a beauty bag, this had everything from gloss to scent. It was simply perfect, silly as it sounds but having that  beauty bag in my blue carry bag made me feel like it was my own superpower!
So here it is, my powerful beauty bag must;
Mariah Carey dream or pink perfume.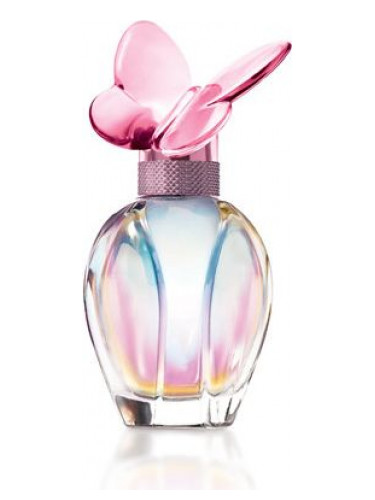 Mayelline mascara and spooly.
I still swear by these products and love them with all my heart as they hold a special memory for me. Now to the behind the scenes hacks and tips for feeling groovy and to build that self-confidence !
Oral care
Have no fear you don't have to race out and buy some expensive teeth whitening gel, in fact you can just use some good old trusted ingredients and a record-breaking toothpaste. Your teeth are your pearly treasures so treat them right,  using these hash whitening treatments can strip your enamel leaving your teeth weak and sensitive. So for an alternative I like to use Colgate crystal white toothpaste, it's is truly amazing ! and to top that off oil pulling is fantastic – and it actually works ! So either in the morning or night take a spoon full of coconut oil and rinse your mouth for 30 seconds.
Moisterisor / self tanner.
Wave good-bye to dry, cracked and ashy skin and say hello to a daily moisturizer – these lifesavers can range from 10 – 20 $, depending on where you buy them and what they contain. When you're finding your perfect match find one that has a spf value and one that is enriched with oils to penetrate into the skin and protect. Personally, nothing makes me feel even better about myself then a little glow; this is when I turn to gradual tanners. It's perfect for anyone busy because it cuts out the waiting and prepping time for a tan. My no. 1 moisturizer is dove's Daily glow, the smell alone takes you to the perfect summer day with a perfect coconut drink ! it gives you the perfect instant glow, that isn't sticky and there absolutely no mess!
Shaving/waxing.
I love that fresh smooth feeling, so a great shaver is no. 1! before you shave it's important to give your body a quick exfoliation; the best technique is to wet you lather and rub in an upward motion. This would be one of my favourite tips to give, because the problem with scrubbing in a circular motion is that it will confuse your hairs and most likely cause more ingrowns. Now to single razors these are perfect for peach fuze, side burns and mono brows, you can buy them on eBay and they are a piece of cake to use ! if you have time waxing is great, I recommend going to a professional if you doing your bikini – trust me guys! for rookies I say go and buy some strip wax, I'll have the look below – i use these all the time and I'm in love with them!
Scars or red abrasions
 I was born was a heart condition which resulted in 8 surgeries ( 5 as a baby and 3 in 2009), I'm honoured to have had the pleasure of meeting so many wonderful nurses and doctors that have tremendously influenced my life for the better. However during highschool I wanted to cover it up, luckily the uniform covered it up perfectly but for the night I went out i would cover it in concealer then pat it with banana powder then finally my foundation. At night I would massage in vitamin E oil. Now im happily confident with my scar and couldn't care less if it's clearly seen, at the end of the day do you !
Perfume and deodorant.
deodorant can be so underrated sometimes, but it's something we all need ~it's true, sometimes Kings and Queens perspire! After you have you wash feel free to layer it on, and like skin care find one that works for you and your personal and unique body. then it's that all important perfume ! you want to find something perfect for you, now it's time to think what am I about or what should my perfume say about me ? my personal favourite is Mariah Carey forever, Gucci guilty and for something sweet I'm loving pink sugar. fear not, perfumes shouldn't break the bank, if you find you perfect perfume but at a not so perfect price hop on to eBay and search it up and get it in a 15ml spay bottle – trust me it's a killer deal!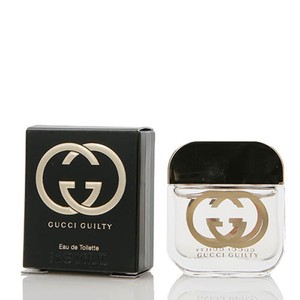 I hop you loved this post, I'm really passionate about people feeling fierce and confident, and remember it's okay to have some dull days 🙂 here are just some tips, feel free to comment what you do to feel more confident and let's build each other up ❤
have a beautiful day lovelies
x
( oh and that was a picture from year 8, come check out my instagram for recent 😉 )